Sagantosu
Together with all those who love Sagan Tosu, we aim to become the best club in the world at the top of the five continents, a true champion.
And in the process, we want to be a club where many exciting memories are created.
Club Philosophy
We try our best to 'make people' 'make towns' and 'make dreams'.
We will strive to make a club that is 'loved by' and 'familiar to' the local people.
We constantly advance and challenge the unknown.
Emblem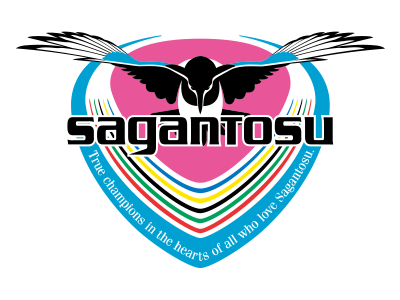 The whole emblem is designed in the image of V for Victory.
Located in the upper middle part is the kachigarasu (magpie), a natural designated protected species living in the Chikugo regions of Saga. The design portrays the image of the bird which flaps its wings strongly and advances. The color scheme is Sagan Blue, and Sagan Pink and the V is portrayed in the image colors of the five continents. "True champions in the hearts of all who love Sagantosu" is written on the emblem. 'Become a true champion with together with everyone who loves Sagantosu.'
Logo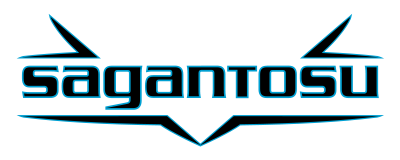 The logo of Sagantosu aims at showing strength using a sharper image than previously. Also, we were particular in having a 'V' decoration on both the top and bottom of the logo to signify victory.
Club Mascot 'Wintosu'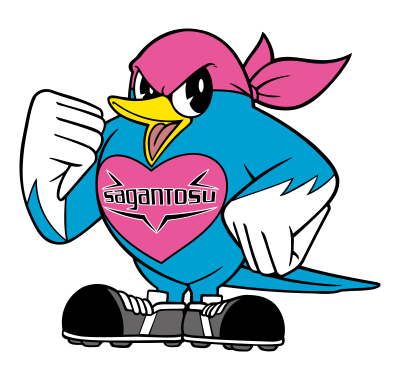 The leader of the kachigarasu (magpies) living in the Chikugo region of Saga. He is never daunted by the strong or the large and is always ready to bravely tackle anything that comes his way. He participates in Sagantosu home games and events.
Sex: Male
Date of Birth: February 1, 2000
Charm point: A heart shape on his chest
Special Skill: Early to rise (Promoting morning greetings)
Hometown
Tosu City, Saga Prefecture
Home Stadium
EKIMAE REAL ESTATE STADIUM
Capacity: 24,490 people
Company name and address
Sagan Dreams Co., Ltd.
812 Kyomachi, Tosu City, Saga 841-0034
2005
Category:J.league Division 2
League:8th
Emperor's Cup:Fourth round
2006
Category:J.league Division 2
League:4th
Emperor's Cup:Fourth round
2007
Category:J.league Division 2
League:8th
Emperor's Cup:Fourth round
2008
Category:J.league Division 2
League:6th
Emperor's Cup:Best 8
2009
Category:J.league Division 2
League:5th
Emperor's Cup:Third round
2010
Category:J.league Division 2
League:9th
Emperor's Cup:Second round
2011
Category:J.league Division 2
League:2th
Emperor's Cup:Second round
2012
Category:J.league Division 1
League:5th
Emperor's Cup:Second round
J.League Nabisco Cup:Defeated in the qualifier
2013
Category:J.league Division 1
League:12th
Emperor's Cup:Best 4
J.League Nabisco Cup:Defeated in the qualifier
2014
Category:J.league Division 1
League:5th
Emperor's Cup:Fourth round
J.League Nabisco Cup:Defeated in the qualifier
2015
Category:J.league Division 1
League:11th
Emperor's Cup:Best 8
J.League Nabisco Cup:Defeated in the qualifier
2016
Category:J.league Division 1
League:11th
Emperor's Cup:Best 16
J.League Nabisco Cup:Defeated in the qualifier
2017
Category:J.league Division 1
League:8th
Emperor's Cup:Third round
J.League Levain Cup:Defeated in the qualifier
2018
Category:J.league Division 1
League:14th
Emperor's Cup:Best 8
J.League Levain Cup:Defeated in the qualifier
2019
Category:J.league Division 1
League:15th
Emperor's Cup:Best 8
J.League Levain Cup:Defeated in the qualifier
2020
Category:J.league Division 1
League:13th
J.League Levain Cup:Defeated in the qualifier