We are pleased to inform you that we held "Fernando Torres press conference in Tokyo.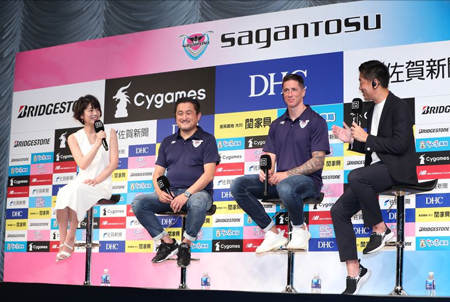 Did you get tired after long trip?
Although it was a long trip, I'm not tired because I am very happy to come to Japan.
Your Instagram post after the friendly match of 2015 in Tosu "Hope to come here again" was realized.
Exactly. Every time I came to Japan, I felt like being welcomed. So I had a teeling of playing in Japan someday.
I am very happy to realize it. I want to play as a member of Sagan Tosu as soon as possible.
Did you know news about your transfer in Japan?
Of course I was aware of news. However, Sagan Tosu and President Takehara respected me and gave me enough time to think. I am very grateful to them for creating situations that I could come to Japan.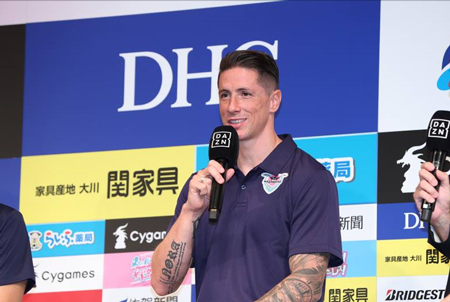 When will your first game in Japan be?
According to the opinion of the trainer. I want to join the training of my team as soon as possible and I would like to play in the game this weekend even in a few minutes.
I sincerely want to play with my new team.
About playing against Iniesta
Of course he is a good player, and I've been playing together since I was 15 years old. We said goodbye to our teams on the same day and decided to come to Japan at a similar time. Both of us love and respect Japan. 
I am looking forward to playing at the same pitch with him and I expect to be a good match.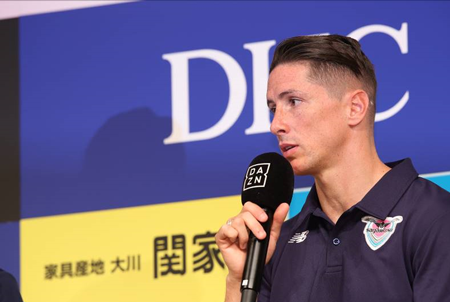 Message to Japanese children
As we came to the J-League, I hope that J-League will become known to the world, and Japanese children will be interested in football and want to play. If there is something to be taught to children through our play, I will teach them and I would like to contribute so that they can be wonderful players. 
It would be great if I could improve the level of Japanese football by playing , for that I will play with full power and contribute to the team.
Images about J-League
Since negotiations with Sagan Tosu started, I saw Japanese football games and felt that the level of teams is competing. 
I think that I should understand more details from now but I hope to contribute to the victory of the team by learning such things. And I expect that the level of the team will rise in the future.
For Japanese children, please pay attention to the play which included the three elements of your characteristic: shrewd, speed and technique
I have been playing in big clubs in the world. I got those skills that I have from playing with a variety of teams since I was a little, accumulated experience, thanks to the coach and guidance of various staff. 
I think that I would be able to teach Japanese children who want to learn about football in such ways. By that I think that I can return the favor to the football.
All the supporters in Japan are warm hearted and expecting your play.
I hope to be able to contribute to the victory of the team by playing in the Best Amenity Stadium, in front of many fans and supporters. I hope to have good experience here for a long time and to be able to respond well to the president.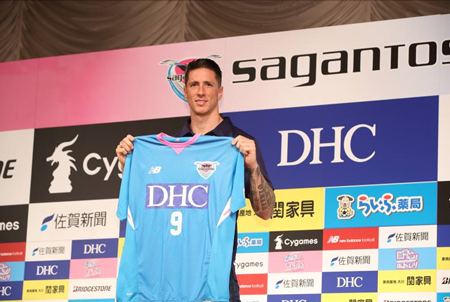 For fans and supporters in Saga
I would like to be a player who is respected by everyone, and I would like you to call me by the name that you fans and supporters decided in that. 
When debuting at the age of 17, I was called "El Nino". However, since I am not a child anymore, I think that you can call me with a different name. I had a wonderful welcome at the airport. From now on, I would like to answer their expectation. And I hope everyone can call me with the name I thought this name would be good.
Watch Sagan Tosu games and close-up movies of Fernando Torres with DAZN!
DAZN official website 
最新ニュース