We are pleased to inform you that we were held "Fernando Torres Welcome Ceremony in SAGA at Hizen Saga Bakumatsu-Meiji Restoration Expo 16 July.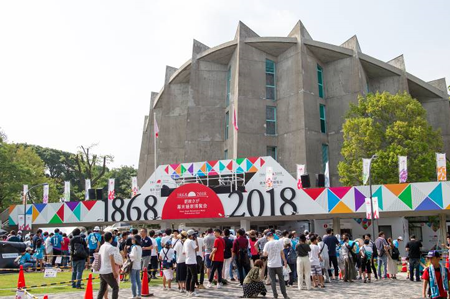 Date
16 July 2018 10:30-11:00
Place
Hizen Saga Bakumatsu-Meiji Restoration Expo
Address : 2-1-35, Jonai-Saga City, Saga, Japan
Greeting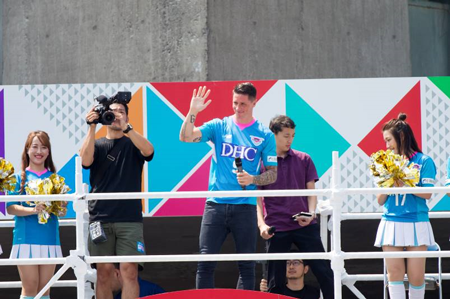 Thank you for coming. I'm very pleased to be here and to be a Sagan Tosu family. I want to play as soon as possible and I'd like to get my goal for you. Hopefully, I would like to play the game on Sunday this weekend. I think that we can be with you for the first time at the stadium, so please come to the stadium. I wish that it will be a wonderful season together.
Talk show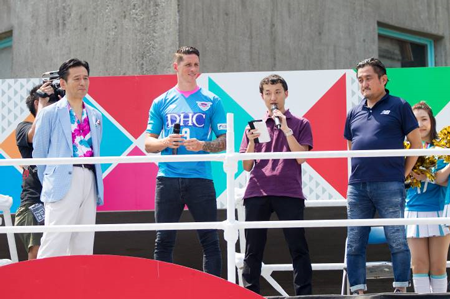 Many fans and supporters gathered, how is the atmosphere?
I'm very happy that everyone warm welcome like this. I remember when I played against Sagan Tosu three years ago, the impression of the stadium was really good. So, I would like to play wearing Sagan Tosu uniform at the Best Amenity Stadium soon. I think that i will play very soon, so please look forward to it.
Why did you decide to transfer?
It took a long time, but the president showed interest in the beginning.
Everyone says "ARIGATorres"*1. How about I think that it is a buzz word award in Saga Prefecture?
I know the meaning. I'm very happy that everyone has a towel, wearing a T-shirt. I think my mission is play good and score a goal. Everyone please expect.
*1 ; ARIGATO means Thanks in Japanese. ARIGATO add TORRES is ARIGATorres which means "Thanks Torres".
What kind of style would you like to play in Sagan Tosu?
I would like to understand each other though communication with Massimo and the players as soon as possible, and I would like to play for the team.
What is the impression of supporters of Sagan Tosu?
I remember the atmosphere of the stadium very much. They are very enthusiastic, a lot of towels and uniforms, and remember very much that the whole stadium was light blue three years ago. I truly think that fans and supporters are supporting for the team with full effort and I think that cheering is indispensable for players to play well.
You come to Sagan Tosu, I think that not only the supporters but also the citizen of a Saga prefecture should respond to expectations.
If we are together, we are able to achieve satisfactory results. I think that we will get out of the current situation as soon as possible and be a high ranking of J-League. I like the vision of the future of the club very much. Let's get out of this situation quickly.
Message to Torres from supporters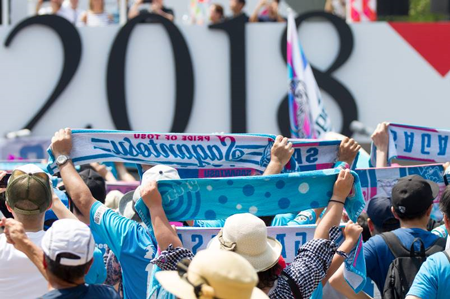 Last message from Torres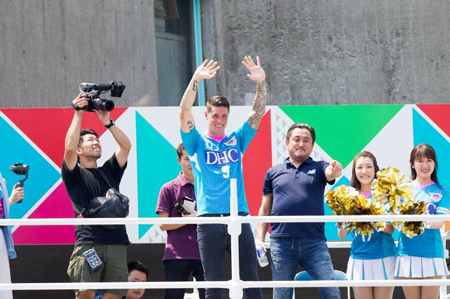 Thank you, everyone. Now I want to play on pitch early. Also, I would like to hear the song "Minority" at the stadium and score the first goal at that time.
 
Balls with autograph presents for supporters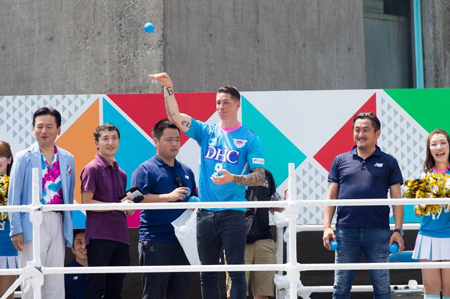 After welcome ceremony comments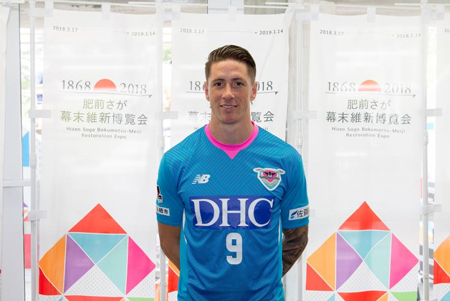 Everyone greeted me warmly and I am pleased to be able to play in Japan. We are also 100% ready and we only need to work hard. I wanted to meet my team mates and manager soon and play. I am ready at any time.
Watch Sagan Tosu games and press conference of Fernando Torres with DAZN!
DAZN official website 
最新ニュース